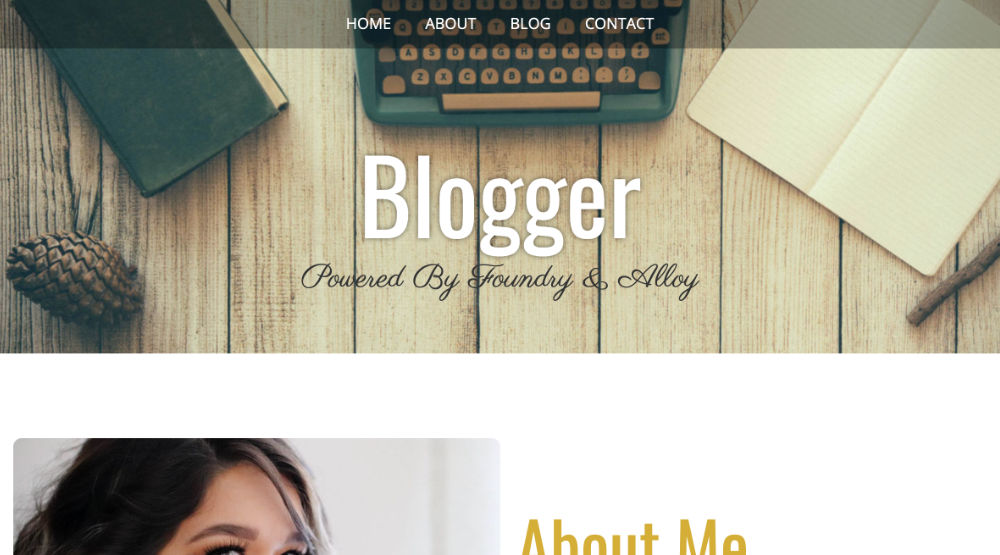 Alloy is an extremely powerful blogging solution for Foundry projects. It's entirely "CMS", with the ability to add and edit posts right in the browser: no need to launch Rapidweaver.
Blogger is a self-contained Rapidweaver project built with Foundry v2 (inc. Potion Pack) and Alloy. It's simple, elegant and has all the features modern bloggers demand.
Although Blogger only consists of two pages; the main page and the editor page. Thanks to the clever use of the Alloy Conditional stack, it feels like a much bigger website once published, thanks to an entirely different layout on the main page and subsequent blog post pages.
Use Blogger "as-is", expand it with additional pages or drop the main page into a more significant project.
PLEASE NOTE The posts that exist on the demo site are not included with the project. Due to the way Alloy works this isn't possible. Once you have changed the settings in your version of Blogger (URL's etc.) and published it to your server you will need to add your own posts.
Requirements
Rapidweaver 8
Stacks 4
Foundry v2 by Elixir
Potion Pack For Foundry
Alloy v3 2 By Elixir
Blogger is made available for free on an unsupported basis by Template Repo.