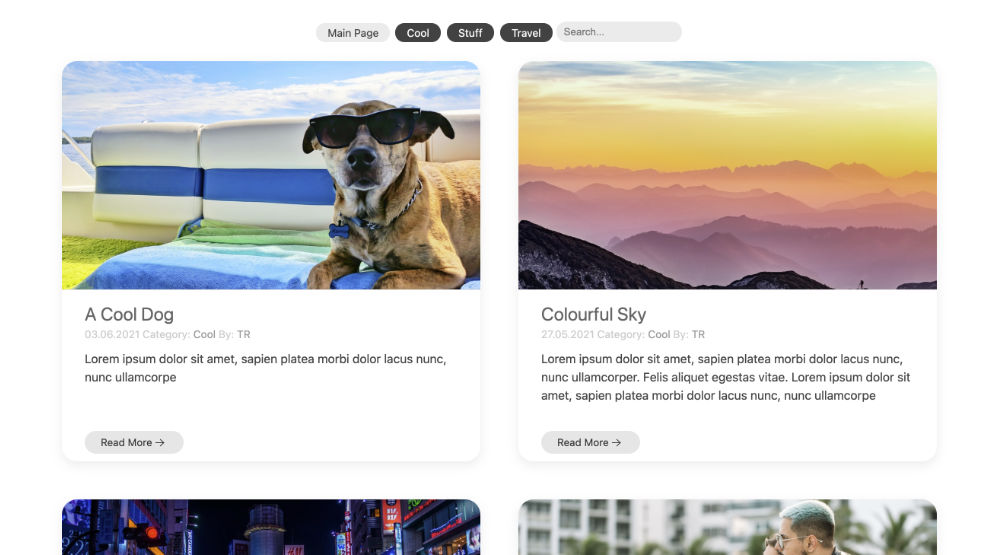 The original PosterBlog was built using the brilliant, and at the time groundbreaking, Poster1. Since then Poster 2 has come along and taken things to a whole new level.
So it was time to give PosterBlog a makeover.
Introducing PosterBlog2!
PosterBlog2 is a simple blogging solution for Rapidweaver, powered by Instacks Poster 2 and built on the brilliant UIkit3 framework.
This demo of Posterblog2 includes three layout options, accessed via the main menu.
Blog A clean and simple layout with a modern design.
Header The same general design and layout as Blog but with a full width header image when using the blog post detail.
Sidebar Which splits the page in two and puts the categories etc. in a sidebar.
Custom CSS
PosterBlog2 draws heavily on custom css, if you can't work out why something works or looks the way it does, check the CSS pane.
Requirements
Rapidweaver 8
Stacks 4
UIkit3 For Rapidweaver
Poster 2 By Instacks
PosterBlog2 is made available for free on an unsupported basis by Template Repo.